NEUBERINHAUS REICHENBACH
Event location with a multifarious range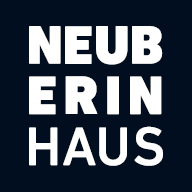 The Neuberinhaus Reichenbach represents itself as an attractive and modern event location with a multifarious range.

The panoply of the offered events suffices from concerts, shows, dance evenings, theatre performances and children's program to cabaret, presentations and exhibitions.

The Neuberinhaus provides best conditions for conferences, fairs, company presentaions or family celebrations. Therefore are different kinds of rooms available.

A motivated team offers you advice and helps with the planning and implementation of your event. Latest technology guaranties excellent conditions.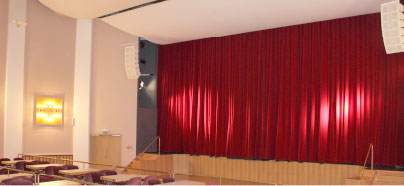 Ein großer Auftritt im großen Haus
Konzerte, Theater, Shows, Kabarett
Bälle, Galas
Kinderprogramme
Ausstellungen, Präsentationen
Tagungen, Vorträge
Betriebsfeste, Vereinsfeiern
und vieles mehr
NEUBERINHAUS REICHENBACH – KONTAKT & ANFAHRT
Neuberinhaus Reichenbach
Weinholdstraße 7 | 08468 Reichenbach im Vogtland
Tel. 03765 / 12188
Fax. 03765 / 12425
ticket@neuberinhaus.de
Öffnungszeiten
MO
geschlossen
DI
10.00 - 18.00 Uhr
MI
10.00 - 12.00 Uhr (außer Juli, August)
DO
10.00 - 18.00 Uhr
FR
12.00 - 14.00 Uhr (außer Juli, August)
sowie 1 Stunde vor Veranstaltungsbeginn